12th-Century Rabbi Predicted Israel's Future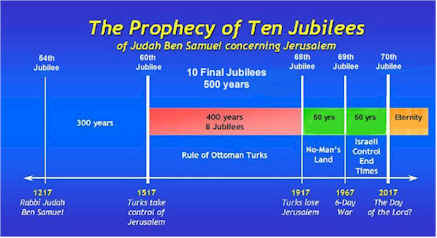 The Seven Year Tribulation View is a Human Invention
Did you know the popular "seven year" tribulation view is a human invention of Daniel 9:27, and is not plainly stated in the prophecies; but, is instead a contrived interpretation of Daniel 9 established about 200 years ago? Here is the passage:
"Seventy weeks [70 X 7 = 490 days] are determined upon thy people [Daniel's people; tribes of Israel; today's Jews] and upon thy holy city [Jerusalem], to finish the transgression, and to make an end of sins, and to make reconciliation for iniquity, and to bring in everlasting righteousness, and to seal up the vision and prophecy, and to anoint the most Holy [clearly, end-time Messianic promises]. And he [Antichrist] shall confirm the covenant with many for one week: and in the midst of the week he shall cause the sacrifice and the oblation to cease, and for the overspreading of abominations he shall make it desolate, even until the consummation, and that determined shall be poured upon the desolate," Daniel 9:24, 27. This translation is easier to understand: "And at the temple he [Antichrist] will set up an abomination that causes desolation, until the end that is decreed is poured out on him," Daniel 9:27 (NIV).
Why is the "seven year" tribulation a contrived interpretation of Daniel 9:27? That's simple: it is not found in the context of the chapter, the verse or the Hebrew language, but deduced by former students of prophecy who turned the literal "week" of seven days into "years" and split them off from the other 483 days (also turned arbitrarily into years). To add insult, they claim the 483 days (no... years, they say) have already been fulfilled almost two thousands years ago, while the last week (of years) is yet future. There is absolutely no contextual evidence to either turn the days into years, or to break the 70 week prophecy into two parts, separated by centuries. If this were not such a widely accepted view among Evangelicals and theologians, anybody suggesting it as a new prophetic interpretation today would be laughed out of town. Just because it's popular, doesn't make it so!
It's time we allow the Scriptures and God's prophetic Word to say what it means, and to mean what it says. Once we do, exciting mysteries begin to unfold to the last generation of saints, just as the prophet Daniel was promised in Daniel 12:9-10! God does not want us to be ignorant of His mysteries (Romans 11:25; 1 Thessalonians 4:13; 2 Peter 3:5, 8; 1 Corinthians 2:10).
I am reminded of this quote from a wise scientist and student of the prophecies: "About the times of the End, a body of men will be raised up who will turn their attention to the prophecies, and insist upon their literal interpretation, in the midst of much clamor and opposition."― Isaac Newton 1642 – 1747
THE KINGDOM CALENDAR--The Appointed Times & Seasons
The Kingdom Calendar, also known as the Appointed Times & Seasons Calendar, and the free Insights in Prophecy Lesson Guides (Revised and Updated, July 2012) will take you through the books of Daniel and Revelation for a thorough investigation into final events. The Calendar shows how the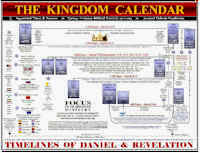 timelines of prophecy align between the Biblical/ Jewish Festivals (Hebrew: Moedim--meaning "Rehearsals"--the "appointed times").
The five prophetic time periods in Daniel ("seventy 'sevens'"--490 days, "2300 evenings and mornings"--1150 days, "time, times and a half"--1260 days, 1290 days and 1335 days) are directly connect to the often-repeated 1260 days (42 months; "time, times and a half") found five times in the book of Revelation.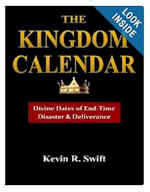 The 3 1/2 days of Daniel (9:27)--"the middle of the seven" and the 3 1/2 days of Revelation (11:9-11), when connected to the longer 3 1/2 year period, reveal a prophetic time chart that both begins and ends with Festival periods. This alignment forecasts the fulfillment of end-time events known as the "times and seasons" of Biblical prophecy.
The book The Kingdom Calendar: Divine Dates of End-time Disaster & Deliverance is available in paperback at Amazon, and takes you step by step through events of the final crisis, noting how the great worldwide troubles begin and end within the time allotted by God. Ecclesiastes 8:5-6 says, "...and a wise man's heart discerns both time and judgment.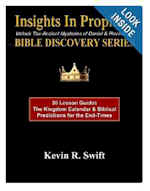 Because to every purpose there is time and judgment."

NEW BOOK OFFER: Insights in Prophecy: Unlock The Ancient Mysteries of Daniel & Revelation is a 292 page paper back compilation of 30 lesson guides that will take you step by step through Messiah's prophecies, explaining how events in our world are matching with alarming accuracy to the ancient books of Daniel and Revelation. The lessons are free on our website, but you can save time, ink, paper and printing costs with the purchase of all the lessons in one bound book. To learn more, visit Amazon.

Billy Graham, Blood Moons & The Harbinger – A Convergence Of End Time Events Coming Soon?

Pressures Leading to Middle East War, Threats to Israel, World War III, Financial Collapse, Disaster, Chaos & Holocaust

"While people are saying, "Peace and safety," destruction will come on them suddenly, as labor pains on a pregnant woman, and they will not escape,"

1 Thessalonians 5:3

The Middle East is about to erupt, and when it does it will lead to World War III (see Chaos & War). This clash of the nations (Matthew 24:7) will begin with conflict between Israel and her surrounding enemies (Syria, Palestinians, Egypt, Jordan, etc.), and also a US-European-Israeli battering of Iran (the instigator of Middle East turmoil)... which will summons a Russian response, likely thermonuclear war and global holocaust.

Particularly vulnerable to the Bear attack are three countries (horns/ribs-Daniel 7:5,8) on the Mediterranean coastline--(i.e. Greece, Italy, Spain, Portugal, but the Scriptures are not explicit and we cannot know exactly which three are destroyed). How do we know the general area? Prophecy gives the direction of the growing power--the "little horn" [little nation--the Vatican], which Daniel wrote "started small but grew in power to the south [i.e. Italy, Spain, Portugal] and to the east (Greece) and toward the Beautiful Land" [Israel] (Daniel 8:9). Today, these southern European nations are facing financial stress and internal turmoil, and Russia will consider them wounded and vulnerable to their uprooting attack. Out of this holocaust will emerge the power-base of the Man of Sin (Antichrist), whose miraculous arrival on the global scene will be buttressed by sky events, signs and wonders; the whole world will marvel at his appearance.

As for the West, America's Middle-East victories will be short-lived; the U.S. will experience financial collapse (as will the global markets) and ruin, and her fall from superpower status will be quick and decisive. No home will be left unaffected; all mankind will experience calamity and fear that the end of the ages has come... however, it will only be the "beginnings of sorrows," (Matthew 24:8).

Today, Jerusalem sits on the brink of war and calamities that will forever change the landscape of the beloved city, and the course of human history.

The news articles posted on this site often

DO NOT represent this ministry's views.

Aug 21, 2013 Editor's Note: Israel is surround by war and instability, and the epicenter of prophecy-- Jerusalem and the Temple Mount--will soon experience tragedy first hand. After the initial destruction, Daniel forewarned, "The seven 'weeks' will begin when an order is given to rebuild Jerusalem and make it like new again... Jerusalem will have streets and a water system when it is rebuilt. But that will be done in times of trouble," (Daniel 9:25; NIRV). Then follows Jerusalem's final destruction, "The army of the ruler who will come [Antichrist] will destroy the City and the [rebuilt] temple. The end will come like a flood. War will continue until the end. The Lord has ordered that many places be destroyed," (Daniel 9:26; NIRV). See Luke 21:20-22 and Prophetic Warning for Jerusalem & Israel

Nov 3, 2013 Editor's Note: Forbes ranks Pope Francis as 4th most powerful person in the world. This article is a modern-day reflection of the ancient prophecies of Daniel 7, and what I've written about for nearly 30 years. Forbes Magazine recently wrote the following: Pope Francis (Vatican-Daniel 7:8) is ranked 'the 4th most powerful' person in the world after Presidents Putin (Russia-Daniel 7:5), Obama (USA-Daniel 7:4), and Xi Jinping (China-Daniel 7:6), by Forbes, the prestigious US business magazine.

Dec 11, 2013

Russia reactivates military airfield in the Arctic Region after 20 years

Dec 11, 2013

Barack Obama, John Kerry and their aspirations

Dec 11, 2013

Engaging With Iran Means a More Violent Middle East

Dec 11, 2013

Gulf states to establish joint military command

Saudi Arabia and its neighbors seek closer cooperation amid growing rapprochement between Iran and the West

Dec 10, 2013

World's biggest investor BlackRock says US rally nearing exhaustion

BlackRock has advised clients to be ready to pull out of global stock markets at any sign of serious trouble

Dec 10, 2013

China-Japan Conflict Could Lead to World War III, Warns Former UN Ambassador

Dec 10, 2013

Dec 9, 2013

Father of Modern Finance Warns US, Europe: 'None of Their Debt Is Credible,' Recession in 2014

Dec 9, 2013

FoxNews Video: World is willing to cheat itself over Iran?

Dec 9, 2013

US in quiet talks with Hizballah as Syrian rebels lose Qalamoun strongholds in crushing defeat

Dec 9, 2013

Palestinians: US ideas for security will lead to 'total failure' of talks

Senior PLO official slams US secretary of state's suggestions for Israel's security, claiming Kerry 'only wants to win over the Israelis and allow settlement expansion at our expense'

Dec 6, 2013

Economist Caution: Prepare For 'Massive Wealth Destruction'

Take immediate steps to protect your wealth . . . NOW! That's exactly what many well-respected economists, billionaires, and noted authors are telling you to do — experts such as Marc Faber, Peter Schiff, Donald Trump, and Robert Wiedemer. According to them, we are on the verge of another recession, and this one will be far worse than what we experienced during the last financial crisis.

Dec 6, 2013

Experts: China And Japan Are Not Going To Back Down From Each Other Any Time Soon

Dec 6, 2013

Kerry: We are closer to peace than we have been in years

Top US diplomat dismisses reports that Israeli-Palestinian talks have hit roadblock; says Netanyahu and Abbas committed to moving forward

Dec 5, 2013

Expectations low as Kerry tries to breathe new life into peace talks

Secretary of state to meet with PM, other officials but Israeli officials describe visit as 'another futile attempt'. Palestinians: This is last chance to save peace talks

Dec 5, 2013

Palestinians: We Want a Geneva Accord against Israel

The Geneva accord and Washington's failed policies in Egypt and other Muslim countries have taught the Palestinians that it would be better to wait until the U.S. completely loses its influence so that other players such as Russia, China and the EU will step in and impose a solution on Israel.The way the Palestinian Authority sees it, "If it worked with Iran, why shouldn't it work also with Israel?"

Dec 4, 2013

Feeding the Bubble: Is the Next Crash Brewing?

Dec 4, 2013

Iran: Israel behind 'cowardly murder' of Hezbollah operative

Dec 3, 2013

Too Big To Fail Banks Are Taking Over As Number Of U.S. Banks Falls To All-Time Record Low

Dec 3, 2013

What happens if the U.S. disengages from the Middle East?

The region's geopolitical importance has diminished in the Obama era

Dec 3, 2013

New Russian Submarines Are So Silent That The U.S. Navy Calls Them "Black Holes"

Did you know that Russia is building submarines that are so quiet that the U.S. military cannot detect them? And now Russia is launching a new class of subs that have "advanced stealth technology". The U.S. Navy openly acknowledges that they cannot track these subs when they are submerged. That means that the Russians are able to sail right up to our coastlines and launch nukes whenever they want. World War III is coming at some point, and the decisions that are being made right now are making it far more likely that the United States will be the loser of that conflict.

Dec 3, 2013

The challenge remains to identify the next danger on the horizon in the Middle East...When I was a member of the Knesset Foreign Affairs and Defense Committee, we held a meeting the day before Egyptian President Hosni Mubarak was forced to resign. Not a single expert in the room predicted that this monumental shift was going to take place in 24 hours.

Dec 3, 2013

Kerry: With global anti-Semitism on the rise, Israel's voice must be heard everywhere

Dec 2, 2013

15 Signs That We Are Near The Peak Of An Absolutely Massive Stock Market Bubble

Dec 2, 2013

The Schizophrenia of Barack Obama

This servile mindset by Barack Obama has projected an image of weakness which begets chaos, and chaos is what the international scene has become whether in the Middle East, Asia, Russia or Latin America... In an eerie

replay

of history, the Middle-East has become the Balkans of 1912-14, wherein any inadvertent action or misunderstanding could trigger not only a regional but global conflict. [People] are blind to the danger because of the belief that this country, the wealthiest and most powerful nation in the history of mankind could ever be brought to its knees by anyone. However, that someone is Barack Obama.

by Kevin Swift

February 14, 2013

The First Miraculous Birth

Genesis 17 shares the story about the father of the nation of Israel--Abram and his wife Sarai, and how the LORD appeared to the 99 year old Abram. The LORD, said, "I am God Almighty... I will establish My covenant between Me and you, and I will multiply you greatly," (vs. 1-2). The story continues, "God said to Abraham, "I will give you a son [Isaac] by her [Sarah]... and she will produce nations." Abraham fell facedown. Then he laughed and said to himself, "Can a child be born to a hundred-year-old man?" Of course, Abraham already had a son by Sarah's maidservant Hagar, whose name was Ishmael--thirteen years old at this time; however, he was not the chosen one--rather Ishmael was Abraham's attempt to fulfill God's promise of a great nation because of his unbelief. As a result, Ishmael's line--the Arabs, would became Isaac's--the Israelis, arch enemy from that day forward; and, down through the centuries this bad blood would cause the great conflicts of the Middle East between Arabs and the Jews that continues still today.

Rafsanjani & the US Led War on Iran
Watch Joel Rosenberg's 2011 message about Purim, and understand why this ministry has written about the prophetic end-time fulfillment of this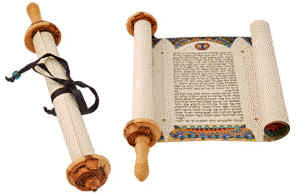 Festival. Purim could begin the prophetic time periods that will culminate three and one-half years later at the Day of the LORD, just as The Kingdom Calendar shows; however, this is God's mystery, and He could bring about His kingdom in an entirely different manner or an entirely different timeline.
The Purim rehearsal is repeated in the observance of this Festival year after year since the historic events first occurred as found in the book of Esther in old Persia. Some day, the "appointed times" of Bible prophecy will meet their fulfillment. Although the mysteries continue, God promised to unseal Daniels scroll and fulfilled his Festivals, "at the time of the end," Daniel 12:9.
For more than two decades, this ministry has joined others in warning of a US led coalition against the Islamic nations of Iraq, followed by Iran--the Goat vs. the two-horned Ram in Daniel 8:1-8. Iraq's defeat by the American-led coalition commenced on March 19, 2003, at Shushan Purim—the day Purim is celebrated in Jerusalem. The second half of this prophecy involving Iran may also begin at or near a Festival season, as a continuation of this prophecy that began ten years ago with the attack on Iraq.
The shattering of the larger horn (Iran) that "grew up later" initiates the beginning of end. Gabriel told Daniel, "Understand that the vision concerns the time of the end." He reaffirmed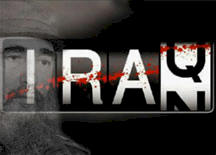 the point once again (as though once was not enough to convince the reader), "the vision concerns the appointed time of the end." Daniel 8:17, 19. Alexander the Great, King Darius III and the war of 331 B.C. over 2,000 years ago does not match the "time of the end" prediction of war--the common teaching in modern-day commentaries. Daniel 11:2 identifies the instigator of the end-time war as the fourth leader of Persia (Iran), a very wealthy man, who would stir up Muslims against Greece (the Hebrew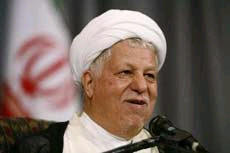 word "Javan," translated often as Greece, in Daniel's day generally stood for powers to the West). As for the fourth and wealthy leader in Iran, Akbar Hashemi Rafsanjani (click here) fits the prophecy perfectly.

Current News Event
Dec 5, 2013
Iran-Iraq ties boost Middle East security: Rafsanjani
Dec 1, 2013
Video: Rafsanjani on Iran's nuclear deal
Nov 27, 2013
WH: Additional Iran sanctions 'complicates' latest diplomatic effort
He told the Financial Times he thought little of Israel's threats of a military strike to curb Iran's nuclear program. "Israel is so small; no small fish can eat big fish," he said.
Nov 27, 2013
Nov 24, 2013
Iranian ex-president: Deal shows desire to mend ties with West
Akbar Hashemi Rafsanjani says nuclear deal proves Islamist leadership backs diplomacy rather than isolationism
Nov 9, 2013
'Geneva N-talks turning point in history of Iran, world'
Nov 4, 2013
Nov 4, 2013
"The man most likely to succeed Khamenei is Akbar Hashemi Rafsanjani who served as the fourth president of Iran, from 1989 to 1997."
Oct 22, 2013
West must prove goodwill to Iran: Rafsanjani
Oct 16, 2013
Ex-President Rafsanjani blames extremists for preventing Iran's economic growth
Oct 1, 2013
Rafsanjani: Adversaries afraid of Shia-Sunni Muslim solidarity
The Conflict Over God's Appointed "Times & Seasons"
Written June 26, 2012
by Kevin Swift
In the book of Daniel, we discover two very interesting predictions about the final conflict of the ages. It involves God's "times and seasons" or the "set times and the laws" of Almighty God. While Daniel prophesies that our Creator has the ability to "change times and seasons," he also predicts that the Man of Sin will, in contrast, attempt to "change the set times and the laws" of God. Clearly, prophecy is asking us to pay attention to these details, and to consider the opposing sides and what this means for the last-day saints. I'd like to share what I've learned with you.

Worship at the Western Wall and Temple Mount will be striped away, according to Bible prophecy--(Read Prophetic Warning for Jerusalem & Israel). The last generation of saints have God's promise of the final unsealing of prophecy--including a more thorough understanding of final events that center around the

mysterious 1,290 days and 1,335 days of Daniel 12, which says, "From the time that the daily [worship]... is abolished [at the Western Wall & Temple Mount] and the abomination that causes desolation is set up [on the Temple Mount], there will be 1,290 days. Blessed is the one who waits for and reaches the end of the 1,335 days." In other words, a disastrous tragedy such as an earthquake (link) (link) (link) (link) (link) or war will soon stop daily worship at the Western Wall and Temple Mount. This is the decisive Jerusalem event that initiates the prophetic periods of the appointed time of the end. Since this may be a Purim event, March 16-17, 2014 is the next watch period, with Passover as well, when unusual cosmic events begin (see Cosmic Events). Jesus even said, "And great earthquakes shall be in divers places, and famines, and pestilences; and fearful sights and great signs shall there be from heaven," (Luke 21:11). And, there will be... earthquakes in various places. All these are the beginning of birth pains," Matthew 24:7-8.
| | | | |
| --- | --- | --- | --- |
| | | "Since the Arab Islamic foreign occupation of the land of Israel, Jerusalem, and the Temple Mount — after building the mosque and Dome of the Rock, it was a Jewish tradition that in the time of the redemption of Israel when the people of Israel again dwell in the land and the State of Israel is re-established, the G-d of Israel will cause a strong earthquake which will completely remove these foreign houses of pagan worship from the Temple Mount. The Temple Mount will be ready for the rebuilding for the building of the Third Temple... scientists stated that a very strong earthquake will occur in the coming future and the epicenter of the earthquake will be on the Temple Mount and the Old City." TempleMountFaithful.org | |
Soon after the Jerusalem disaster, Gentile troops will enter the City to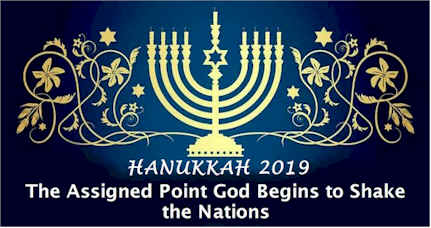 restore order, trampling on Jerusalem for 42 months (1,260 days--Revelation 11:2). The greater part of the military forces will likely be European NATO troops; the majority of Israelis approve of a NATO presence in the West Bank (International Troops Bound for West Bank?), which western border runs through the City of Jerusalem. according to a survey in early 2009. During the time of trouble that follows, the City and Temple Mount with religious structures will be rebuilt in Jerusalem (Daniel 9:25)... but this will only set the stage for the division and ultimate destruction of the City of Jerusalem that culminates during the 40 day Great Tribulation, because Israel will allow Antichrist onto the Temple Mount to set up his idolatrous abomination.

America's Decline & Judgment
Is America ripe for judgment? Many years ago, Thomas Jefferson said: "I tremble for my country when I reflect that God is just; and that His justice cannot sleep forever. In recent decades, Billy Graham quipped, "If God doesn't judge America He will have to apologize to Sodom and Gomorrah!"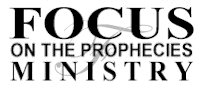 5815 S.W. 29th St Topeka, Ks 66614
Earth, Sky & Pestilence Threats
War with Iran--The Beginning of the End
Note: The news articles posted on this site often
DO NOT represent this ministry's views.
The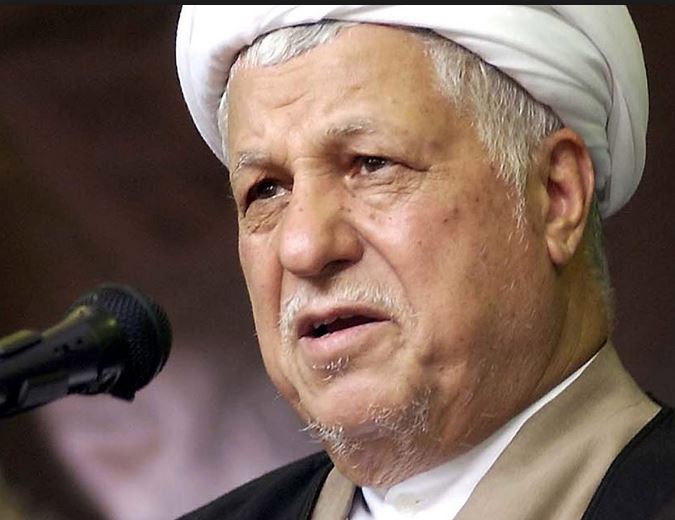 fourth president of Persia (Iran)-- the wealthy Rafsanjani will take Islam to war with the kingdom of "Javan"-- Greece and nations of the West. His ascent to power due to his wealth was foretold in the oracles of Daniel 11:2, penned over 2,000 years ago. Will he take Khamenei's place as the supreme leader? Will Israel strike the head of Iran, leaving Rafsanjani to take over, and lead Islam to all-out war with the West? The Word of God says...
"I will destroy the archers of Elam [Persia]— the best of their forces. I will bring enemies from all directions, and I will scatter the people of Elam to the four winds.. I will destroy its king and officials," Jeremiah 49:35,36,38.
Nov 4, 2013: Where Is the Ayatollah?
"The man most likely to succeed Khamenei is Akbar Hashemi Rafsanjani who served as the fourth president of Iran, from 1989 to 1997."
Video: Rafsanjani chose supreme leader in 1989 (with subtitles). Will the favor be returned?
Nov 29, 2013: Iran's Rafsanjani: Israel Seeking to Make Arabs Forget Number One Enemy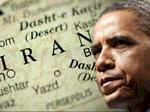 Current News
Dec 11, 2013
Saudi military delegation in Israel this week
Dec 11, 2013
McCaul: We're trying to give Kerry a better hand to play
Dec 11, 2013
Deflating the Hype on Obama's Iran Nuclear Deal
Dec 11, 2013
Was an Israeli Strike on Iran Preempted by the Geneva Agreement?
Dec 11, 2013
Did Secretary Kerry convince critics of Iran nuclear deal?
Dec 11, 2013
White House nuclear deal with Iran in danger of unraveling?
Dec 11, 2013
Israeli officials: U.S. admits Iran will get $20b from sanctions relief – Diplomacy and Defense Israel News
Dec 11, 2013
Top senator says new Iran sanctions will have to wait
Dec 11, 2013
Poll shows shift as US public opinion now disapproves of Iran deal
Dec 11, 2013
Israeli Defense Minister: "Iran's goal is to defeat western civilization"
Dec 10, 2013
Kerry raises doubts if Iran ready for final deal
US secretary of state says doubts Iran is truly prepared to conclude final deal with western powers on dismantling its nuclear program
Dec 10, 2013
Iran pushes for Saudi isolation in the Gulf amid military buildup in Hormuz
Dec 10, 2013
Kerry Defends Iran Deal Before House Foreign Affairs Committee
Dec 10, 2013
Obama: Iran nuke deal is best strategy for nuclear crisis
Dec 10, 2013
John Bolton: Americans not buying the Iran nuclear deal
Dec 10, 2013
Kerry to be grilled at House hearing on Iran deal
Dec 10, 2013
Saudis to Obama: We Will Not Tolerate a Nuclear Iran
Dec 10, 2013
Kerry to US Jews: Iran won't get nuclear bomb
Dec 9, 2013
Obama lies to Israelis on Iran nuke deal
Dec 9, 2013
Analysis: A stronger Iran, a weaker America and a region teetering on the brink
Dec 9, 2013
Iran knows there is 'almost no' chance of strike, ex-top adviser says
Geneva deal delegitimized military action, says Netanyahu's recently retired senior security adviser; adding that Tehran is unbending in its aim to destroy Israel
Dec 9, 2013
Bolton: The Iran nuclear deal odds
Dec 9, 2013
Rep. Ed Royce on Iran nuclear deal
Dec 9, 2013
Getting down to details: Iran and powers start implementing nuclear deal
Dec 8, 2013
Candid on differences with PM, Obama sets out optimist's Mideast vision
Dec 8, 2013
Netanyahu: Diplomacy must be coupled with military option
Israel's PM delivers video message to Saban Forum, stressing sanctions, military option must be maintained alongside nuclear talks with Iran. Says Israel is ready for 'historic compromise' with Palestinians
Dec 8, 2013
Calming tensions with US, PM lauds 'indispensable alliance'
Addressing Saban Forum, prime minister says US and Israel see eye to eye on most things, even while warning of Iran's dangers
Dec 7, 2013
Obama on Iran: We prefer diplomacy, but all options on table
US president addresses issues of nuclear Iran, Israel-PA peace talks in annual Saban Forum, reiterates stance that Israel's security is important to US, expresses hope that diplomacy with Iran would yield results, that two-state solution would be achieved
Dec 7, 2013
Iran presses ahead with uranium enrichment technology
Dec 7, 2013
Obama: Iran must shut Fordo, give up making centrifuges. Palestinians must accept framework deal
Dec 7, 2013
Charles Krauthammer: Woe to U.S. allies – The Washington Post
Dec 6, 2013
Administration lobbying Netanyahu over Iran nuke deal
Dec 6, 2013
On being taken to the cleaners
The only reason Iran had made a deal to temporarily curb their military nuclear program in return for a partial lifting of economic sanctions is, clearly, because Iran already has what it wants: the infrastructure, raw materials, scientific know-how, manpower, resources and now, new trading partners and cash, to become a nuclear power virtually at the drop of a hat.
Dec 6, 2013
Yadlin: Scope of Iranian retaliation to potential strike is 'exaggerated'
An Iranian retaliation to a military strike on its nuclear sites will likely be limited, and significantly smaller in scope than commonly believed in the West, a new study published by the head of the Institute for National Security Studies (INSS), Maj.-Gen. (res.) Amos Yadlin, said on Wednesday.
Dec 6, 2013
Why is Israel alone in objecting to the agreement with Iran?
Dec 6, 2013
US Senate leaders demand progress reports on Iran
Distrustful top Democrats seek assurances that Tehran is complying with the terms of the interim deal reached in Geneva
Dec 6, 2013
The U.S. deal with Iran could push the two enemies into each others arms—and the Middle East into war.
Dec 6, 2013
A strike against Iran is now more likely
Dec 5, 2013
Kerry: Israel's security at the top of US agenda in Iran nuclear talks
Dec 5, 2013
U.S. intel: Iran financing North Korean ICBMs in exchange for technology, components
"Iran could develop and test an ICBM capable of reaching the United States by 2015," the U.S. National Air and Space Intelligence Center said.
Dec 4, 2013
Serious concerns about future of nuke deal with Iran
Dec 4, 2013
In special interview to Ynet's Attila Somfalvi, Obama's former top Iranian nuclear advisor, Dr. Gary Seymour, dissects Geneva agreement, reveals US talked Netanyahu out of attacking Iran in 2012
Dec 4, 2013
Inside Iran's rapidly expanding nuclear effort
Dec 4, 2013
Prepare for the Iranian tide to turn
Dec 4, 2013
ZOA Questions Why AIPAC Urges No Criticism of Obama Admin. Iran Deal & Claims Deal Merely A "Difference of Strategy"
Dec 4, 2013
Analysis: In West Wing, a long-sought rapprochement with Tehran
Dec 4, 2013
Fmr. senior Israeli official writes oped for New York Times: "A Most Dangerous Deal: The Iran Agreement Does Not Address the Nuclear Threat."
Dec 4, 2013
Mideast Analyst: Six Reasons to Worry About the Iranian Nuclear Deal
Dec 4, 2013
Slaying Hizballah commander ratchets up Saudi covert war on Iran and Lebanese proxy
Dec 4, 2013
White House: Final Iran deal could include enrichment
Comments by National Security Council spokeswoman confirm months of reports regarding Obama administration's position
Dec 3, 2013
Mounting pressure on White House to defend Iran nuclear deal
Dec 3, 2013
John Bolton: Iran says it needs more nuclear power plants
Dec 3, 2013
George Jonas: When a peace deals means war
I think "a prelude to war" describes the "interim" Geneva agreement with Iran...This means preparations for war, plus a near-certain re-entry of Russia as a Middle East player, with incalculable consequences.
Dec 3, 2013
White House: Final deal with Iran could include uranium enrichment
In first on-the-record confirmation, National Security Council says US willing to negotiate strictly limited enrichment program after Tehran agreed to accept rigorous monitoring and limits on level, scope, capacity, stockpiles.
Europe, Vatican & the New World Order
The New World Order will result from a series of international policy changes in response to the

growing global financial crisis and the desire for a new global currency, escalating disasters of war, nuclear holocaust, poisoned air, and nature's wrath, along with supernatural signs and wonders (eg. Marian sightings), and religious unity based on Vatican/Catholic "Sunday-promoting" governance centered in the Europe Union (Lisbon Treaty), promoting the "common good" of all nations under Papal and European NATO rule. This will ultimately lead to a global marking system for buying and selling, and 10 divisions of the world (10 Kings) of Revelation 17:12-14.
There is a Catholic teaching that before the great climax of human history a righteous Pope will first rule the world, turning many to Christianity, followed by an evil Pope or Antichrist who would emerge to fulfill the apocalyptic predictions of Revelation.
(continue)
Radio Show: Last Pope-Steve Quayle-Tom Horn
Video: Rome's Strategy for a One World Religion by Mike Gendron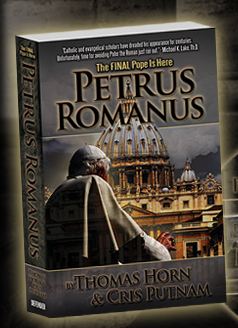 "It is as if the 'Keys to the Vatican' have been passed from Malachy Morgair to Malachi Martin to Tom Horn and Cris Putnam. Petrus Romanus: The Final Pope is Here, is unquestionably a more comprehensive inquisition into the Vatican than the Inquisition itself. You've unraveled quantum entanglement and distilled it to Occam's Razor. Amazing!"
- Sue Bradley,
Geopolitical and Research Journalists
Update: Petrus Romanus Update: 03/21/13
Egypt's End-Time Conflict with Israel
The Following Excerpt is from the Insights in Prophecy Lesson 10, Written in 2003
Chapter 10 introduces Daniel's final and lengthiest vision, spanning three full chapters (Daniel 10, 11 & 12). The future, end-time fulfillment of Daniel's vision is announced right in the passage itself: Daniel 10:14 says, "Now I am come to explain to you what will happen to your people [Israel] in the future, for the vision concerns a time yet to come." The King James reads, "what shall befall thy people in the latter days."
CONSUMING FIRE: A Biblical Challenge to a Brutal God & Eternal Burning Flames
What is the Biblical teaching concerning the future punishment of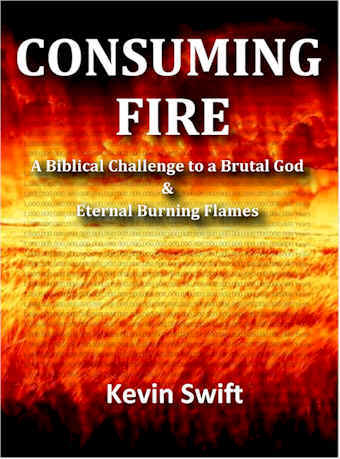 sinners? Will men, women and children suffer fiery torture for endless ages? The Scriptures paint a picture of the demise of sinners, and you might be surprised what you find when you start in the Old Testament and work your way through the New. Examine the passages and see for yourself how God will deal with sin and sinners. You may gain a fresh new perspective about the compassionate God we serve!
Click here for a FREE copy of Kevin's latest 40 page eBook.
A Crash Course on Jewish
Holidays-- Messianic Source
Source: Hebrew4Christians
Key Scriptures About Prophecy
GOD'S PROMISE
"Go thy way, Daniel: for the words are closed up and sealed till the time of the end... none of the wicked shall understand; but the wise shall understand," Daniel 12:9-10.
OUR RESPONSIBILITY
Study to shew thyself approved unto God, a workman that needeth not to be ashamed, rightly dividing the word of truth," 2 Timothy 2:15.
OUR LIMITATION
"O the depth of the riches both of the wisdom and knowledge of God! How unsearchable are His judgments, and His ways past finding out! For who hath known the mind of the Lord? Or who hath been His counselor?" Romans 11:33-34
The Word of God points to the value of prophecy. We can be confident that any effort expanded to dig deeper and learn more about God's prophetic Scriptures will be time well spent... especially as the Day approaches.
"The secret things belong to the Lord our God; but the things that are revealed belong to us and to our sons forever," (Deuteronomy 29:29).
"Surely the Lord God does nothing, unless He reveals His secret counsel to His servants the prophets," (Amos 3:7).
"I am God, and there is no other; I am God, and there is no one like Me, declaring the end from the beginning and from ancient times things which have not been done... I have spoken; truly I will bring it to pass. I have planned it, surely I will do it," (Isaiah 46:9-11).
"[Jesus said] 'Do not think that I have come to abolish the Law or the Prophets; I did not come to abolish, but to fulfill,'" (Matthew 5:17).
"[Jesus] said to them, 'These are My words which I spoke to you while I was still with you, that all things which are written about Me in the Law of Moses and the Prophets and the Psalms must be fulfilled,'" (Luke 24:44).
"Of Him [Jesus] all the prophets bear witness that through His name everyone who believes in Him receives forgiveness of sins," (Acts 10:43).
"The prophets who prophesied of the grace that would come to you made careful search and inquiry, seeking to know what person or time the Spirit of Christ within them was indicating as He predicted the sufferings of Christ and the glories to follow," (1 Peter 1:10-11).
"We have the prophetic word made more sure, to which you do well to pay attention as to a lamp shining in a dark place... But know this first of all, that no prophecy of Scripture is a matter of one's own interpretation, for no prophecy was ever made by an act of human will, but men moved by the Holy Spirit spoke from God," (2 Peter 1:19-21).
"The revelation from Jesus Christ, which God gave him to show His servants what must soon take place... Blessed is the one who reads aloud the words of this prophecy, and blessed are those who hear it and take to heart what is written in it, because the time is near... The testimony of Jesus is the spirit of prophecy," (Revelation 1:1,3; Revelation 19:10).
.
Global Outreach--Online 24/7